Couples
"Jamie has really helped us grow closer as a couple and be empathetic towards each other's feelings, AND to be kind to ourselves. Helping us see the root emotions has allowed us to partner and effectively work through problems instead of exploding at each other."
D. & S. - Couple Client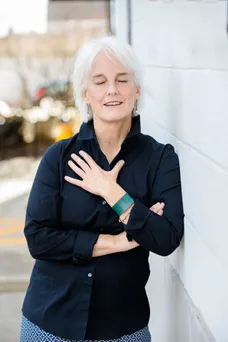 I am direct, gentle and super comfortable diving deep into any relationship challenge with you –so you feel understood and guided as you learn with your partner (or on your own) how to move from shame to self-love and compassion, from angst filled compromise to mutually enriching agreements, from withdrawal and shutting down to free flowing vitality, from blame and criticism to appreciation, from loneliness or suffocation to juicy connection and freedom (yes, you can have both!), from "settling" to having more than you ever thought possible.
Being in intimate relationship will always surface in us the unhealthy conditioning of our childhood. This is part of being human. We can use these experiences of feeling triggered by our partner to heal and grow or to project and blame. To create a life of bliss and fun or to live in utter pain. We always have the choice. Let me guide you in shifting from unhappy patterns to mutually free flowing love and joy.
I work with couples during all phases of relationship: Early on in relationship or before marriage to strengthen healthy communication and agreements, anywhere in the relationship continuum feeling stuck in hurtful and unsatisfying patterns, wanting to enrich any and all aspects of your relationship including your sexual aliveness and connection, exploring whether to stay together or end the relationship, recovering and healing from infidelity, heart-break, divorce or loss.
My foundation in mindfulness and body-centered practices are soothing and transformative for when you feel triggered by your partner, you're caught in shame or when you want to deepen your shared intimacy and enjoyment. My soothing compassion combined with my clear intuition guide me in tracking and addressing any unhappy patterns to help you see what you want to change and how, to create the love you want.